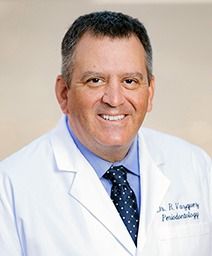 Dr. Vazquez has been practicing periodontics for nearly 20 years and has placed thousands of dental implants. Dr. Vazquez stays fully up-to-date on all the latest technologies and procedures in periodontics. Dr. Vazquez's experiences and training enables him to successfully treat even the most complicated cases. Dr. Vazquez's love is implant dentistry and he enjoys helping patients recover to full oral function through replacing their missing or broken-down teeth. He uses the latest 3D CT scanner and 3D software to assist him in preparing the implant surgery ahead of time, so that on the day of surgery, any extractions, bone grafting (as needed) and implant placement is accurate and very smoothly executed. With his deep experience and training he also knows what to look out for during surgery, and how to handle any complications in the unlikely event they should occur.
Dr. Vazquez has a great deal of experience in all dental implant procedures, including New Teeth in One Day, the All-on-Four technique and full mouth reconstruction using dental implants to support dentures or dental bridges.
Dr. Vazquez is married and he and his wife Debbie have three beautiful children Zoe, Gracie and Allen. He enjoys spending time with his family and he enjoys tennis,biking and skiing. When he has an opportunity he also enjoys traveling.
DDS, 1997: University of Tennessee, Memphis, TN
Post-Graduate Periodontal training, 1997-2000:
Professional Memberships:
Our Professional, Courteous Staff

Shanda is our Office Manager and Lead Surgical Assistant. In 2009, Shanda graduated from Columbus Technical College with an Associate of Health Science degree in Dental Assisting. She holds certifications as both a Certified Dental Assistant (CDA) and an Expanded Functions Dental Assistant (EFDA). In her spare time, Shanda enjoys spending time with family and friends.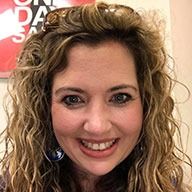 Brooke has four lovely daughters and is a former Certified Pharmacy Technician (CPhT) who worked at J&J Pharmacy from 2002 to 2007. She was a stay-at-home mother until she came to work for Dr. Vazquez in December 2020.